News
Philippines
Dinagat Rep. Ruben Ecleo Jr. removed from Congress
Dinagat Rep. Ruben Ecleo Jr. removed from Congress
Dinagat Island Rep. Ruben Ecleo Jr., who has been in hiding since his conviction of parricide, was removed Thursday from the House of Representatives' roll.

A text message from Speaker Feliciano Belmonte Jr. to reporters on Friday stated that Ecleo's name has been officially dropped from the roster of House members, even as Ecleo's camp still has a pending petition before the Supreme Court.

"The final appeal in the third case looked pro forma to us with scant chance of being granted," Belmonte said.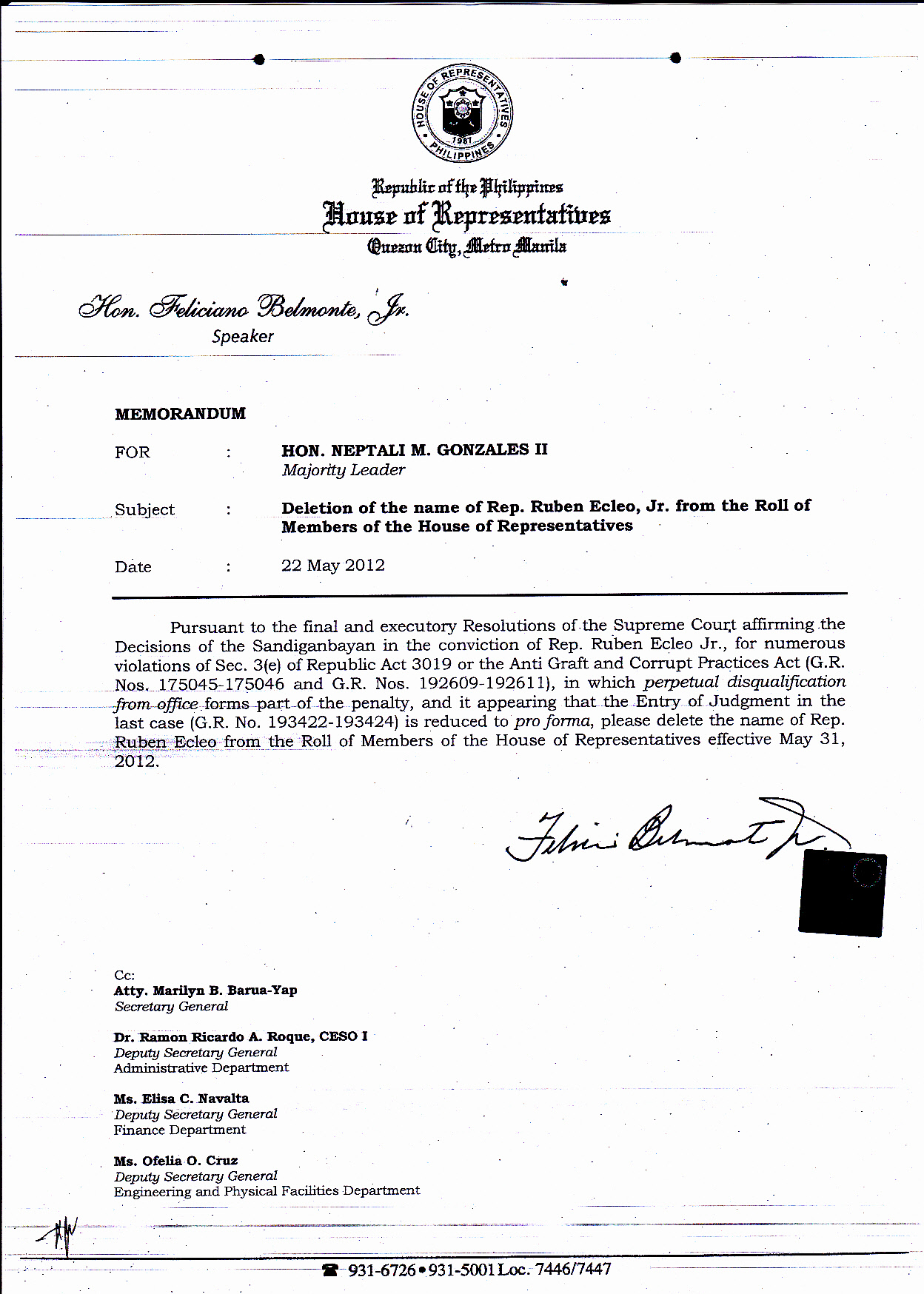 Ecleo was given the guilty verdict by Judge Soliver Peras of the Cebu City Regional Trial Court Branch 10 on April 13 this year for killing his wife Alona Bacolod-Ecleo, a third-year medical student, in 2002.

He was then sentenced to reclusion perpetua or imprisonment of 20 years and one day to 40 years.

Ecleo was also ordered by the court to pay P25 million in damages to Bacolod's family.

Ecleo's current whereabouts are unknown but police say that they are currently investigating a possible lead.

The former Dinagat representative's bounty has already been raised to P450,000 for his arrest. –KG/HS, GMA News
Source:http://www.gmanetwork.com/news/story/260252/news/nation/dinagat-rep-ruben-ecleo-jr-removed-from-congress